what are chipboard screws
Views:1 Author:Site Editor Publish Time: 2018-05-02 Origin:Site
Chipboard screw is a kind of product which is suitable for the installation of electric tools. It is mainly used for the connection and fastening between wood plate, wood plate and thin plate. To a large extent, it can replace the use of common wood screws (wood screws are not heat-treated).At the same time, the wooden screw is now first put forward by the beacon process, not only saves the material, but also the thread is sharper.
As the name suggests, these screws can be used when doing general DIY work with chipboard and other softer types of woods. Unlike the Cut screws, they do not have the Type 17 cutting point and, therefore, require pilot holes, drilled 2mm smaller than the size of screw used. A Pozi screwdriver bit is then required to drive the screws home, but care must be taken as they have a tendency to slip and strip. These screws are available in 2 finishes, namely zinc plated and yellow passivation corrosion resistant coating.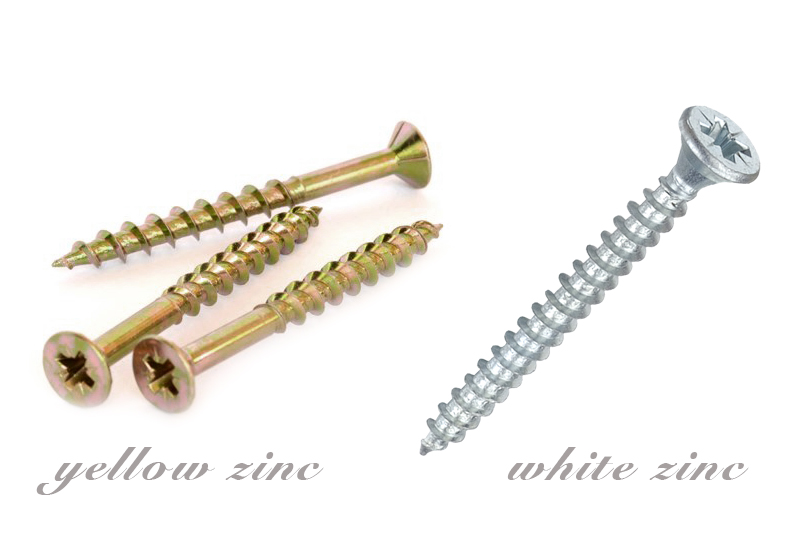 What are chipboard screws used for?
In the whole fastener industry, the product is a kind of similar to the drywall screw is just as important as sales and great varieties, widely used in furniture manufacturing and other industries, but in the use of the DIY market is still very limited.
At present, the domestic consumer purchases the variety in the building materials supermarket, is mainly used in the installation guide, hinge, such as 3.5 * 16, etc.), with fish type expansion installation (such as 4 * 40), and instead of wood screw to install the furniture, cabinets, etc.
Good quality, better choose our products, quality packaging price has more economical and practical aspects, plus claw cut tail chipboard screw is improved product of ordinary chipboard screw, it mainly from the design of the screw thread is optimized, the pursuit of a higher penetration rate, and address used on hard wood easy to cause the problem of craze, technology content is higher.