What is stainless steel hex nut and installation of nuts
Views:4 Author:Site Editor Publish Time: 2018-04-29 Origin:Site
Nuts are hexagonal metal heads usually threaded over long, rod-shaped bolts. When mated with, or connected to, a bolt, a nut provides strong fastening and holding power. Nuts and bolts are used in almost every trade imaginable, from home construction and bicycle manufacturing to car production and shipbuilding. Though a variety of different types of nuts exist, including slotted, square, nylon locking and acorn nuts, most all are tightened and adjusted in the same way.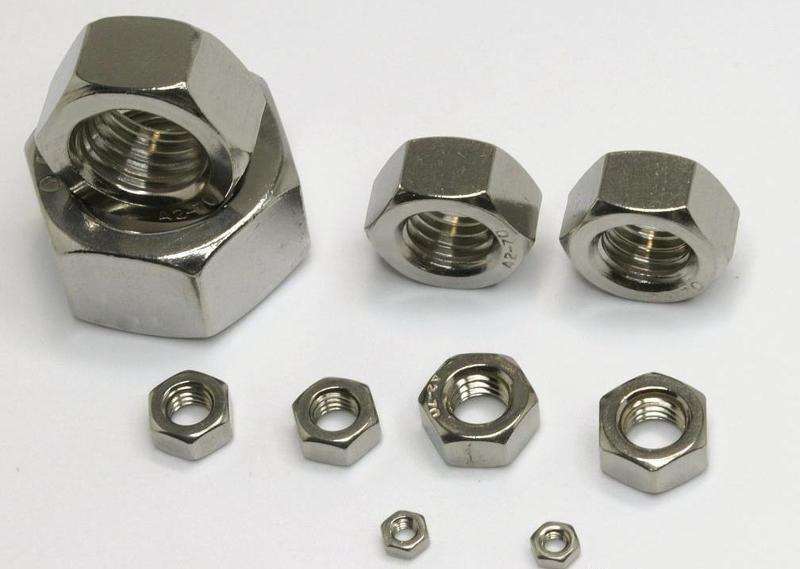 What are hex nuts? In the world of fasteners, the hex nut is still one of the most essential parts of any shop. Everything you need is here, from the classic hex nut to spherical fixture nuts and swivel hex nuts. You'll also find hex nuts with built-in lock washers for an even stronger hold. Check out MSC for all your fastener needs.
How are hex nuts measured? Lay the nut down as you did in front of article. Set the end of the tape measure at one side of the inner threads of the nut.
Stretch the tape measure to the other side of the inner threads of the nut. Count the lines to find the diameter of the threaded hole. Measure across the widest opening the threads make. This measurement will help you match the thread diameter of the nut with the thread diameter of the bolt.
How to tighten hex nuts? The installation of nuts have step. Here we have three steps to understand.
STEP 1
Fit the nut straight over the tip of the bolt and begin finger tightening it over the threads by turning the nut clockwise. Ensure that the nut is not crooked, or you may strip the bolt's threads.
STEP 2
Place an appropriately sized wrench head around the nut's edges. If you are using an adjustable wrench, move the jaws of the wrench so that they fit snugly around the nut's edges.
STEP 3
Turn the nut clockwise using the wrench. Turn the nut with a slow, steady motion.
Of course, apply firm and even pressure to the wrench handle as the nut gets tighter to ensure a snug fit.