Some knowledge about tapping screws
Views:3 Author:Site Editor Publish Time: 2018-04-26 Origin:Site
Common self-tapping screw is a direct product of early sheet metal screw.The principle is: when you screw it into a precast hole, the material around the hole is moved, and the material is pushed into the space between the threads to form the internal thread that is connected to the screw.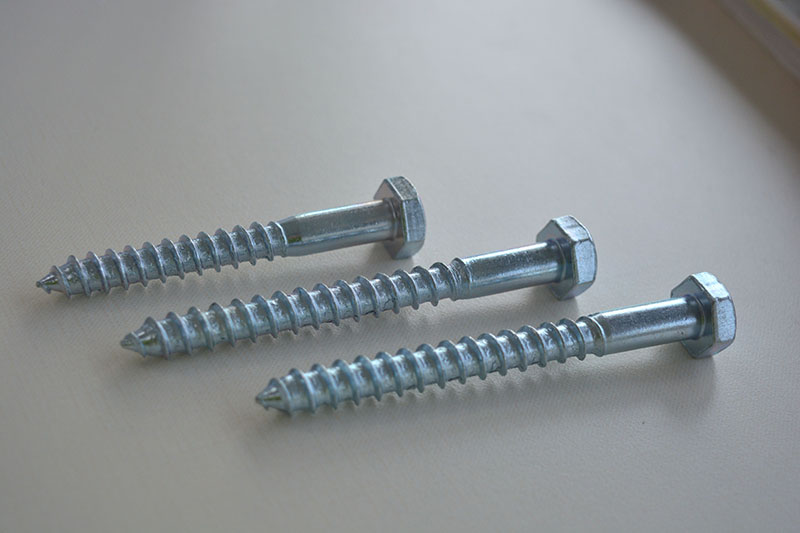 Best way to use self-tapping screws
Self-tapping screw Can be hard without the right tool or Easy with the right leverage. Take a minute to view the Strong Arm 5 Portable Drill Press in action making drillingself-tapping screws into round pipe a whole lot easier!
However, there is a solution to prevent stripping. A metal insert can be installed from the beginning that would allow the self-tapping screw to be regularly fastened and unfastened. These metal inserts also work to help minimize stress and expand as the fastener is screwed in.
Just like other types of fasteners, self-tapping screws are available in all shapes and sizes and are also available in numerous different head types. When choosing the right self-tapping screw for any given application, it is important to consider the length of the screw tip. In order for the screws to serve their purpose and work properly, the screw must be drilled fully into the material before threading can begin.
Although self-tapping screws are typically more in terms of price, they can help cut down on time and labor costs and combine the steps of drilling and fastening.
Hex head self-tapping screw sizes
Different types of self-tapping screws will have their own size, so we'll take the size of the hexagon self-tapping screw that we can provide as an example.As shown in the chart below: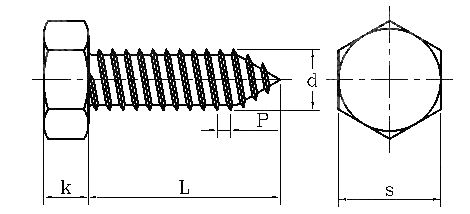 metric
s
k
max
min
max
min
#1
0.125
0.12
0.044
0.036
#2
0.125
0.12
0.05
0.04
#3
0.188
0.181
0.055
0.044
#4
0.188
0.181
0.06
0.049
#5
0.188
0.181
0.07
0.058
#6
0.25
0.244
0.093
0.08
#7
0.25
0.244
0.093
0.08
#8
0.25
0.244
0.11
0.096
#10
0.312
0.305
0.12
0.105
#12
0.312
0.305
0.155
0.139
#14
0.375
0.367
0.19
0.172
1/4
0.375
0.367
0.19
0.172
5/16
0.5
0.489
0.23
0.208
20
0.5
0.489
0.23
0.208
24
0.562
0.551
0.295
0.27
3/8
0.562
0.551
0.295
0.27
7/16
0.625
0.61
0.348
0.321
1/2
0.75
0.735
0.4
0.367