Manufacturing method and function of ball head bolt and hammer
Views:2 Author:Site Editor Publish Time: 2020-05-29 Origin:Site
Generally, ball joints are used in the joint unit of the vehicle's steering system or suspension system.
Ball joints include ball studs and ball seats. The ball stud integrally includes a spherical head, a neck, a flange, and a threaded portion. The ball head of the ball stud is rotatably seated in the ball seat.
Various components of the vehicle are coupled with the threaded portion of the ball stud, and the nut is tightened on the threaded portion. These components on the vehicle are in close contact with the flange of the ball stud.
Here, in the case where the contact area between the flange and these parts of the vehicle is relatively small, noise is generated at the contact portion between the flange and the connection portion, and such coupling is defective.
The flange and threaded portion of the ball stud are forged at the same time.
In addition, ball studs can also be used to secure the valve, as the picture shows: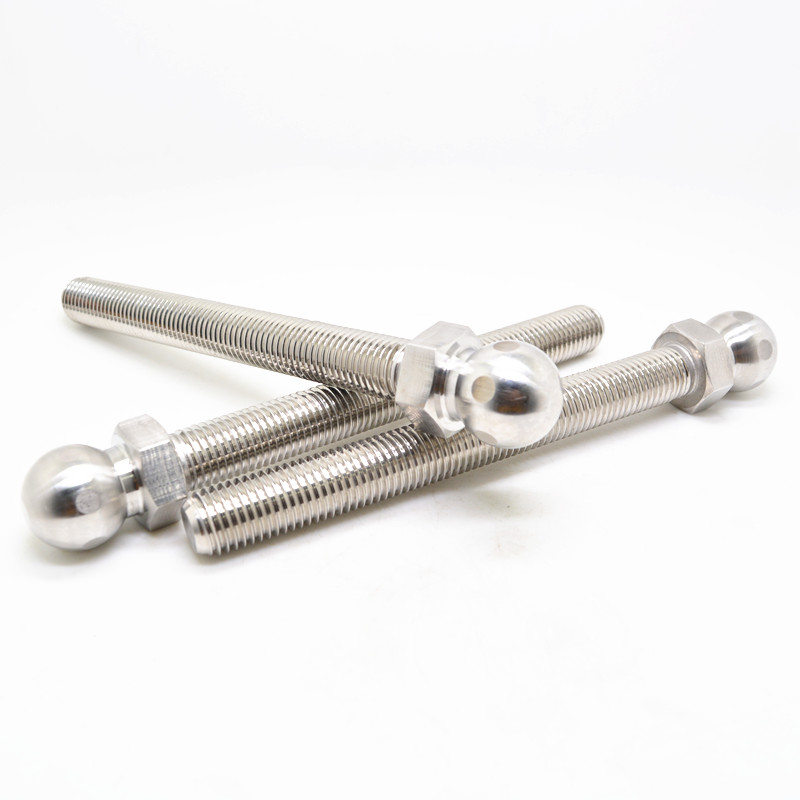 The company has recently developed a multifunctional hammer, welcome to inquire
5 in 1 hammer with screwdrivers,as the picture shows: