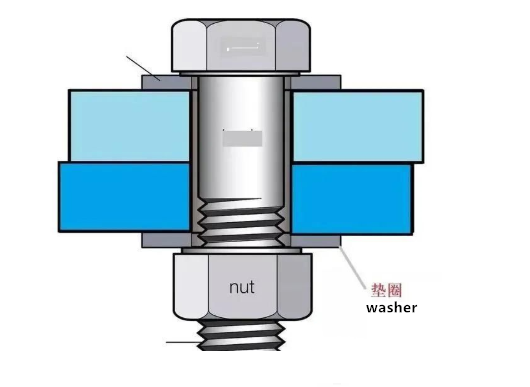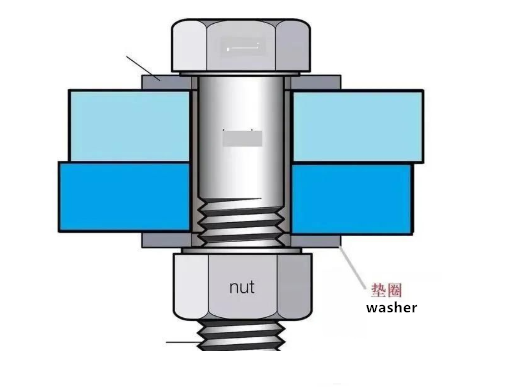 How to make the washer play better value in the bolt connection?
As common connecting parts, bolts are commonly used in mechanical equipment, automobiles, trains and building structures. Choose the appropriate bolt type according to different requirements. The bolt connection is also the most basic form of structure in the fastener connection, and the anti-loosening effect is a part that cannot be ignored. It can be seen that the anti-loosening effect in many bolt connections is to adopt a washer to improve the anti-loosening effect.
The function of flat washers:
1.In order to protect the connector from being scratched by the surface, place a flat washer at the position of the nut and bolt head to prevent the surface of the connector from being scratched;
2.When the bolt strength is relatively high and the allowable compressive stress of the connected piece is relatively low, in order to reduce the compressive stress of the pressure-bearing surface of the connected piece, it is generally necessary to add a flat washer;
3.In the bolt connection, the pressure transmission of the pressure surface of the bolt head or nut gradually expands in a trumpet shape. The larger the pressure surface, the smaller the compressive stress. Therefore, the addition of flat washers can reduce the pressure on the contact surface of the connected parts. Stress to ensure the effectiveness of the bolt connection;
4.In some occasions, in order to ensure that the bolt holes between the two connectors can correspond to each other, it is necessary to increase the diameter of the hole to compensate for the deviation of the position of the hole.When the bolt hole exceeds the standard requirements, a flat washer needs to be added;
5.Sometimes for the convenience of installation and adjustment, the bolt holes will be made into long holes, so that the installation position of the workpiece can be adjusted within a certain range. When using long holes, thickened flat washers must be used. Multiple washers.
The function of spring washers:
1.When the clamping length of the bolt is relatively short, the stress relaxation of the bolt is obvious, and the spring washer can compensate for the stress relaxation.
2.Under dynamic load conditions, high-strength bolt connection spring washers have little anti-loosening effect, and will also cause rapid attenuation of bolt clamping force, so it is necessary to reduce the use of spring washers in the connection of high-strength bolts.